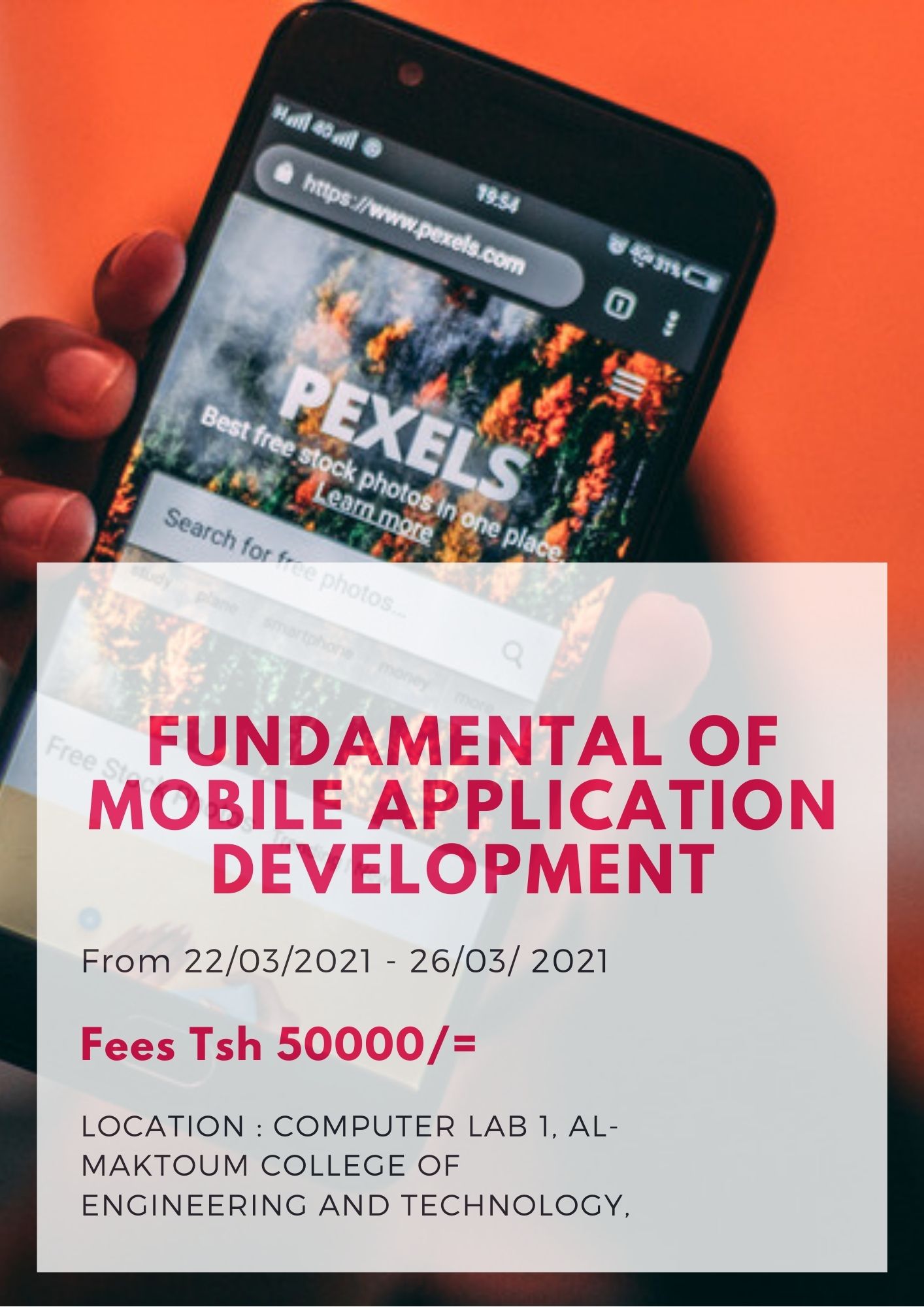 Short course of Fundamental of Mobile application development will start on March 22 to march 26 2021, which will be held at computer lab 1 at Al-maktoum college of engineering and technology.
It is a four hours per a day where by it will be start at 09:00 am to 01:00 pm except the last day (26/03/2021) which will start at 08:30 am to 12:30 pm.
In order to attend in this course your required to apply online. and on the first day of the training to come with Tsh 50000, if your AMCET ALUMNI or AMCET Student you will pay Tsh 30000.
Application Link : http://app.almaktoum.ac.tz/shortCourse